Welcome to Rondanini Careers
Why Join us?

As specialists in the manufacturing and importation of Italian food products, Rondanini offers a unique and exciting industry to be a part of.
The company's diversity is another highlight, with employees from over 20 nationalities, creating a rich multicultural environment where various languages are spoken and cultures celebrated.
Despite significant growth, Rondanini has managed to maintain a strong family feel, fostering a sense of camaraderie and support among its employees. This is further reinforced by the company's commitment to continuous improvement and its genuine value for employee feedback, creating an environment where everyone's voice is heard and contributions are acknowledged.
Rondanini stands out for its agility, avoiding unnecessary bureaucracy and red tape, allowing employees to be proactive and innovative in their work.
These factors combined make Rondanini a fantastic place to work, offering a dynamic and inclusive atmosphere that nurtures personal and professional growth.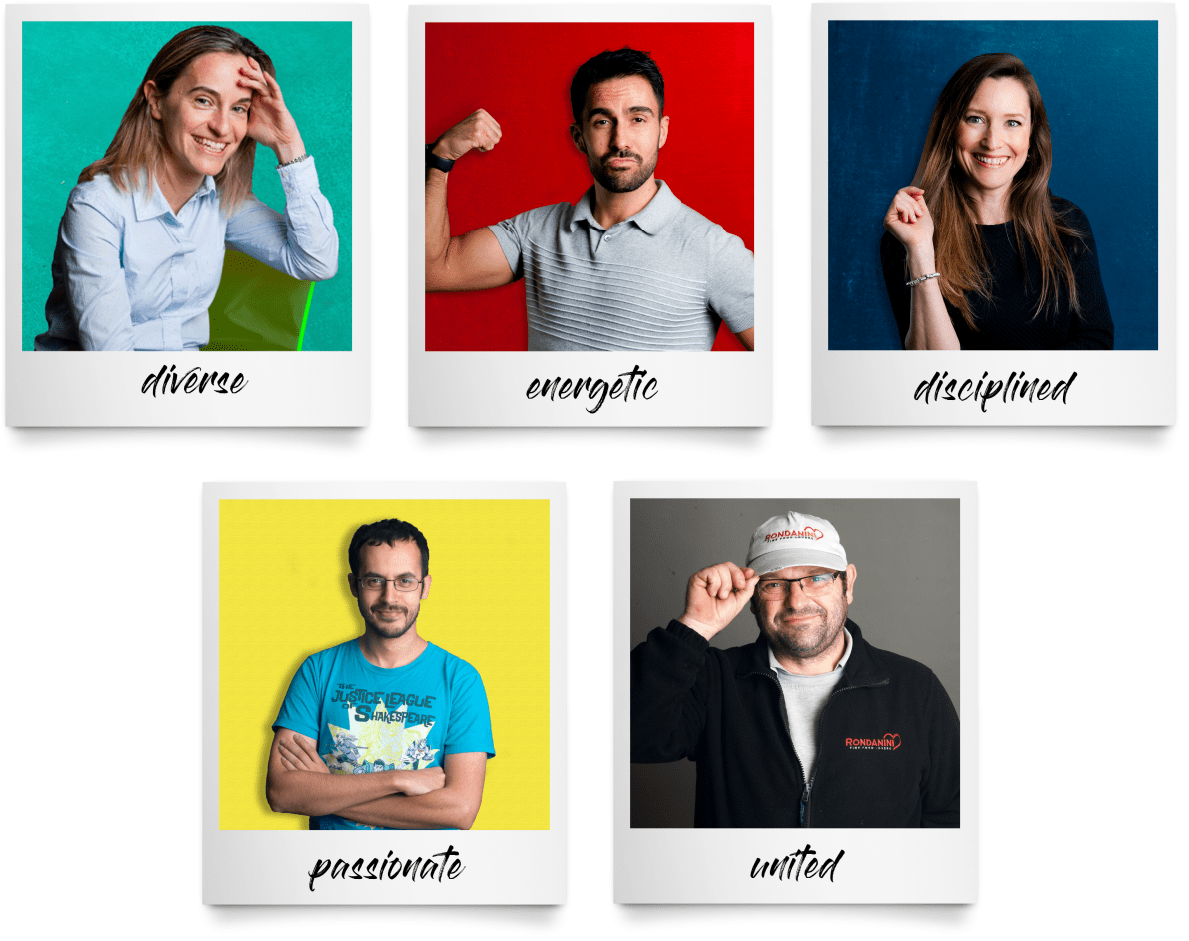 WE WORK TOGETHER BASED ON THE FOLLOWING PRINCIPLES:
QUALITY
This is what drives us, and we lead the way. The quality of our team ensures our continued success.
SERVICE
To deliver the best, whilst working efficiently.
INNOVATION
We do this as we go, every day.
CLARITY
We believe in delivering clear instructions and having clear objectives
"I'm so proud of the passion and care that unites our team to make a huge difference to our customers"
Adriano De Vito, Managing Director Rondanini UK
Benefits
Extra Annual Leave

3 additional days after 2 years of service + 2 more additional days after 5 years of service


Discount

Employee Assistance Programme

Access to mental health, legal and financial advice

Cycle to work scheme

via the green commute initiative

Product Tasting

There's always samples floating around and opportunity to join our product tasting panels

Socials

Annual Christmas and Summer parties, and regular socials.

HQ Office Dogs

At our London HQ, you'll have the delightful company of Mika, LuLu, and Milo. However, if you're not particularly fond of dogs, there's no need to worry! We have a split office layout that ensures there is always a designated dog-free zone available.
What have we been up to?
Take a sneak peak of the fun activities we get up to as a team.
Show me!
We encourage you to apply!
We strongly encourage applicants from all backgrounds to apply for roles with our company. We firmly believe in the power of diversity and inclusion, as it brings fresh perspectives, unique experiences, and a wide range of talents to our team.
We value the contributions that individuals from different cultures, ethnicities, genders, abilities, and identities can bring to our organisation. By fostering an inclusive environment, we aim to create a workplace that embraces and respects the diversity of our employees.
We are committed to providing equal opportunities for all candidates and ensuring a fair and unbiased selection process. So, if you are passionate, talented, and driven, we welcome you to apply and become part of our diverse and vibrant team.
About Rondanini
Part of the Vita Food Group, Rondanini are a family-run firm with 30 years' of experience working with the world's most important retailers. Since 1989 we have brought high quality, delicious foods to the UK, and we are proud to represent the Italian food tradition.
At Rondanini UK, we are experts in developing chilled and ambient food solutions for top grocery retailers and foodservice groups.
To find out more about the Vita Food Group: Click here